Sedalia Country Club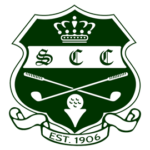 The Sedalia Country Club is a private, member-owned golf club located in Sedalia, Missouri. SCC is nestled on a beautiful 143 acres away from the town's hustle and bustle. Members are sure to enjoy their time here with our many amenities, including dining, bar, and pool, to name a few. Peruse through our website to find out how to become a member and learn about the history of SCC.
Our beautiful 18-hole course offers a challenging yet relaxing escape for our members. We offer a driving range and a practice putting area among other things at our course.
SCC has an exceptional dining room that all meals are served in.  We guarantee your taste buds will be satisfied. We also offer a kid's menu.
The Sedalia Country Club is the ideal place for any event. Even though SCC is nestled in a beautiful, quiet part of Sedalia, it is still conveniently located and easily accessible.
Course Conditions: August
Range: Open - We will continue to hit off the Mats Monday -Thursday to help our Tee Box heal. 
Cart Rule: 90* Rule (Weather Permitting)
Please try to keep carts in the Fairways as much as possible. The Fairways get watered nightly and can handle the traffic more than the rough during our dry seasons.
PLEASE RETURN CARTS TO THE PATH 30yards from Tees & Greens
Golf Shop Hours:
7:00 A.M. - 7:00 P.M. (*Closed on Mondays*)
Events:
Fall 3-Man Scramble September 9th & 10th - Only a few spots remaining
Ladies Stag September 12th
Men's Stag Steak Night 18 holes Friday October 13th